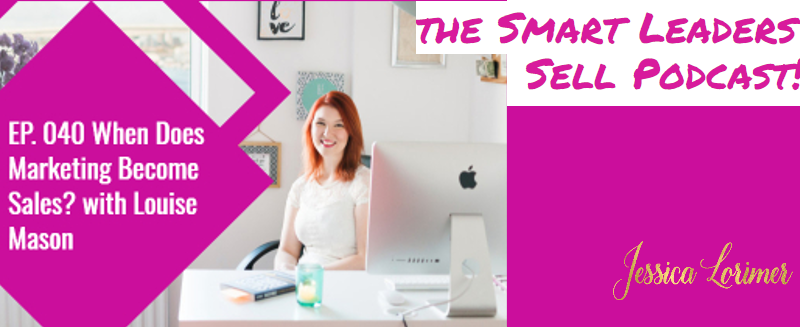 Episode 40 The Smart Leaders Sell Podcast with Jessica Lorimer
Often people blur the lines between sales and marketing and get confused as to when the marketing activity stops and the sales process begins.
As Jessica Lorimer 's guest on the Smart Leaders Sell podcast I asked the juicy question "When does marketing become sales?"  We discuss the differences between sales and marketing in this episode and Jess breaks down exactly when the sales process starts, and what's considered marketing to get the customer to that point in the process.
A good marketer will bring you the best leads possible"