Now, more than ever I'm seeing a need for one-to-one personalised marketing support for small businesses.
The internet is flooded with training courses, digital products, group programmes and masterminds. But when you have a specific question or challenge that's unique to your business circumstances you want to speak to a real human being about it, pre-recoded generic advice just isn't going to cut it.
It doesn't matter how many times you pause and rewind that You Tube tutorial they're not going to phrase it differently to answer your exact question.
Accessing individual support can be difficult for small businesses, 1:1 consultations can be expensive. Sometimes you have to be part of a high ticket mastermind to get individual feedback or you have to sign up to a monthly coaching programme and hope your question gets picked on the live Q&A call.
After launching my live trainings last year on Facebook Ads, Google Ads and SEO I realised the problem with only offering training. There's just so much to cover on any one topic. And depending on where you are in your business journey will depend which bit you need most right now, and which bit you need next.
My favourite part of these training sessions is answering your questions and helping you apply what you learn to your business. Which is also why I love holding Marketing Surgeries and supporting businesses in depth one-to-one.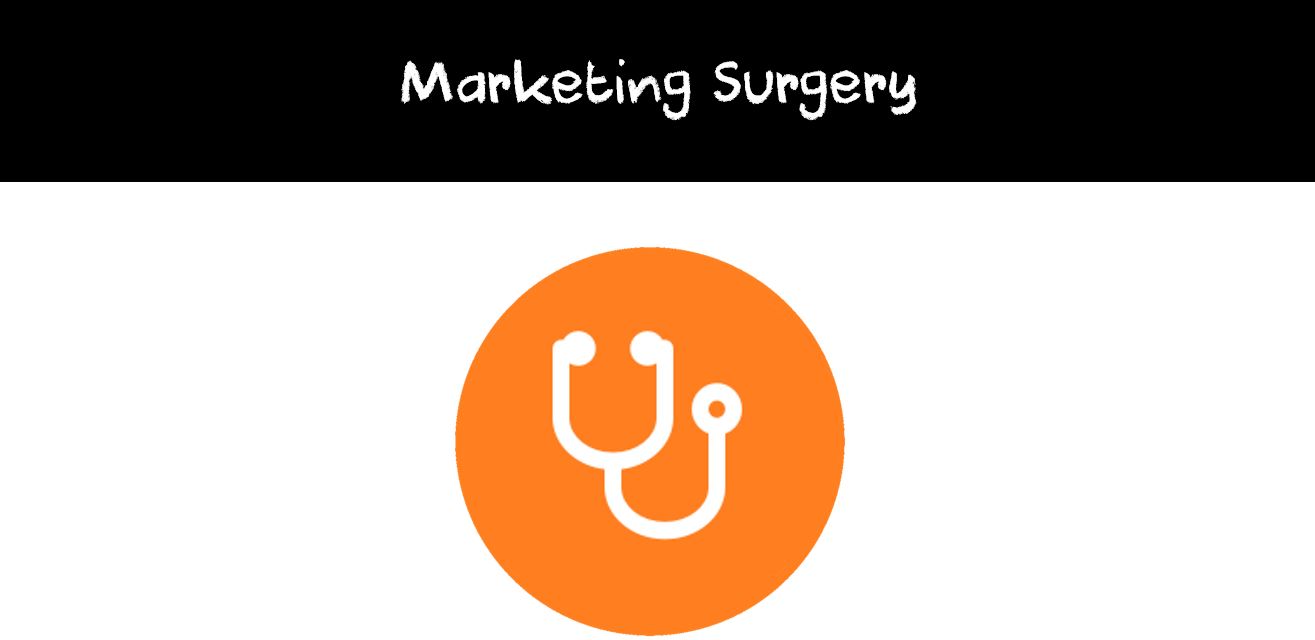 Unsurprisingly the very first consultation service I offered back in 2016 was a one hour Marketing Surgery consultation. This was before Power Hours were a thing. I even set up a monthly Marketing Clinic with some colleagues offering Copy, Design and Marketing Surgeries. Unfortunately when our co-working hub closed down a few years ago, so did the Clinic.
Although Marketing Surgeries didn't completely disappear, other things have taken priority and spaces have been extremely limited. In fact they've mostly been taken up by the members of my ASPIRE programme. Earlier this year based on their feedback I changed the focus from a group experience to provide more individualised support in a Marketing Surgery style format. They love it. The feedback and progress they have been making shows me just how important the one-to-one support is.
I know not everyone can commit to a monthly programme, and not everyone needs ongoing support every single month. That's why individual Marketing Surgeries are back! Available on a Pay As You Go basis so you can book one when you need it most.
Even if you've done someone else's training course or online programme, or want help implementing something you've learnt from someone else's You Tube channel, you can still book a Marketing Surgery with me.
Even if you've had some work done by an agency or a freelancer and you want some independent feedback or a second opinion, you can book a Marketing Surgery with me.
I am passionate about keeping the price as low as possible to make one-to-one support accessible for small business owners. The price has been £50 for the last 5 or 6 years, and with costs for everything else rising around us I will be increasing the price at the start of the new financial year in April.
Which is why I've opened up my online calendar for the next 3 months so you can still book for just £50 throughout March, April and May.
If you need support, or know you will need support in the next couple of months then now is the time to book in.