Without a strategy, marketing might as well be called colouring in.
Where do you want your marketing to take you?

You can't get to where you want to be if you don't know where you are going. If you don't know what you want your marketing to achieve, it's like setting off on a road trip without putting a location in the sat nav.
A lot of people confuse a marketing strategy with a marketing plan. Even the internet gurus. Especially the internet gurus. Because so many gurus these days are self-taught. Or specialise in one specific niche. Or they can only teach the one strategy that worked for them. They'll give you their exact methods and templates and swipe files. The exact things that worked for them.
Luckily for you I don't do that. Because I specialise in strategy. And I know what works for one business doesn't always work for another.
Skipping the strategy and moseying right on to the plan is like getting directions before you know what vehicle you're traveling in. You wouldn't want to cycle down the motorway or drive a lorry down a bridleway. So why would you start posting on Facebook and sending out emails without knowing how it is going to help you achieve your business goals?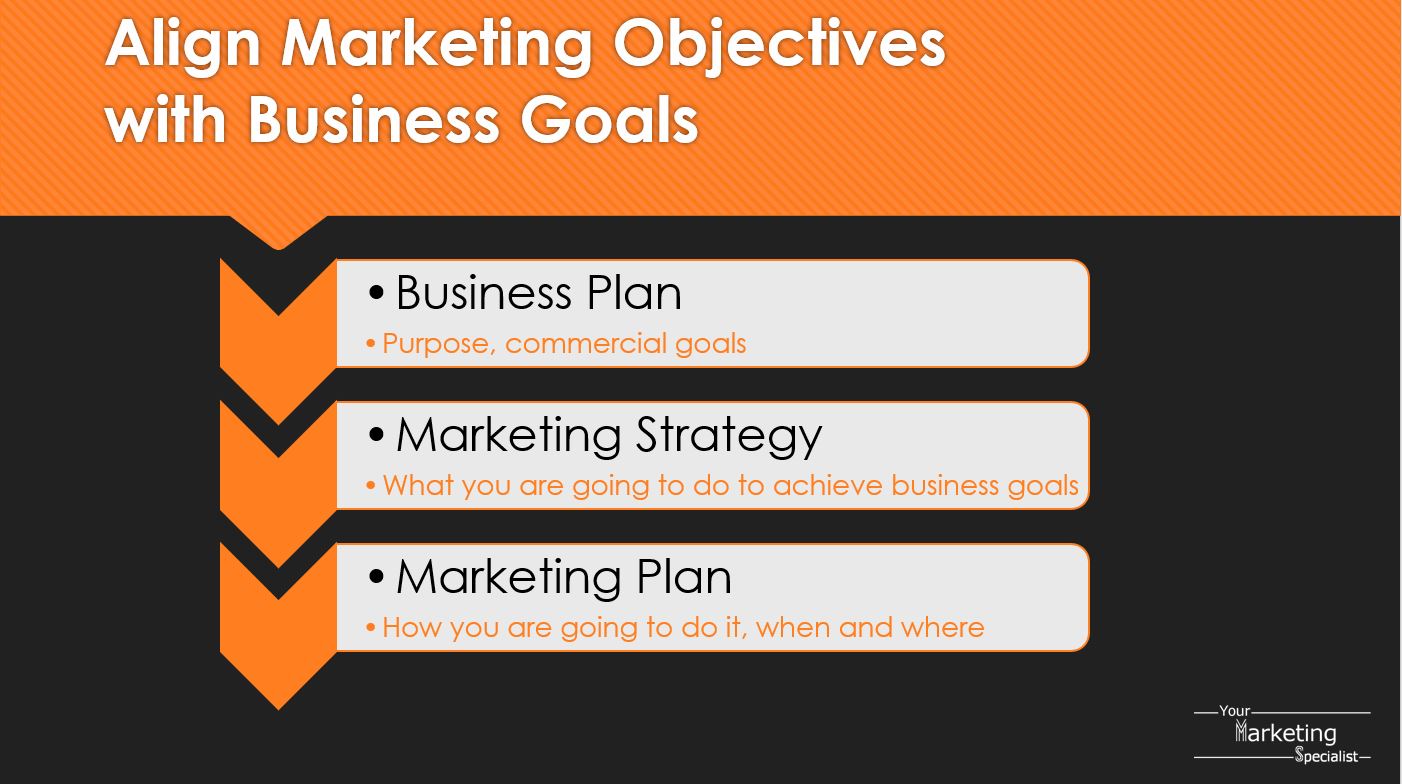 Your Marketing Strategy is what aligns your marketing objectives with your business goals. It's what you are going to do to achieve your revenue or sales targets. Whereas your Marketing Plan is what you are going to do when and how much it will cost. Your Marketing Strategy is something which flows out of your Business Plan. It's your why. It's the why behind any marketing activity you do.
There is no one size fits all when it comes to marketing strategy. What works for one business might not work for the next. Strategy is the foundation of your marketing activities. The key stone in a brick archway. Without it, the whole things comes cashing down.
Not having a strategy in place is one of the biggest mistakes I see small businesses make. But winging it with a 'Spray and Pray' approach will only work for so long, if it's even working at all.
45%
of Small Businesses don't have a digital marketing strategy
According to a survey by Smart Insights nearly half of businesses don't have a digital marketing strategy.
Don't be one of them
Don't make this mistake. Put a marketing strategy in place to attract, convert and keep customers coming back for more.
Successful businesses don't wing it when it comes to marketing. They know what they are doing, when they are doing it. And they know what works, what doesn't and how much sales revenue each marketing activity generates.
✔ Want more paying customers?
✔ Want to grow your audience?
✔ Want to capture more leads?
✔ Want to reactivate past customers?
✔ Want to maximise your customer lifetime value?
✔ Want a system to attract convert and keep customers with ease?
✔ Want a profitable, successful business you can scale?
Then you need a Marketing Strategy.
Create Your Marketing Statgegy
Book your Strategy Customiser and we will create your Marketing Strategy together in a half day online session.
Put your strategy into action
The measure of a good marketing strategy is in the execution.
To keep you on track and focused on implementing your marketing strategy I offer a range of accountability ans implementation programs. From a weekly Momentum Call with a group of like minded business owners to a one to one Strategy Spotlight session once a month.
If you are looking for more practical support then ASPIRE, the 12 week implementation program offers you the strategic support and accountability as well as online group implementation days to help you complete your marketing priorities.
If you are working specifically on Customer Retention strategies then the RETAIN implementation program is the perfect way to implement your retention marketing activities with weekly video masterclasses to follow and monthly implementation days so that you actually get things done.
Too many choices?
Let's have a chat about the best way I can help you create and implement a marketing strategy to grow your business.