Blogging has become an essential element for most websites these days. Blogs are a great way of adding value to your customers with tips and advice, sharing your latest news, and personal stories like what's going on behind the scenes in your business are all part of the getting to 'know, like and trust' leg of the buying journey.
Blogs also contribute towards your SEO (Search Engine Optimisation), fresh new content is a positive SEO signal for Google and other search engines and a blog post is an easy way to add new content to your site.Two other SEO factors are web traffic volumes and time on page. The more people you have reading your blog, the more people you have visiting your website, and if they are reading the full post then it's likely the time people spend on your site will also be a positive SEO signal.
One of the biggies when it comes to SEO is engagement. Unlike on social media where we have likes, thanks and hearts at the tap of a finger, blog engagement is measured by number of comments. Comments are a signal that your content is interesting, useful, valuable and more importantly that it is relevant. Google likes to show results that are most relevant to the search query. The more comments you have, the more relevant you are. Blog comments are social proof. Proof that people enjoy reading your blog. Proof that your advice is valuable. Proof that you are good at what you do.
Social Proof
Think about it, would you rather eat in an empty restaurant or do you choose one that looks busy? Seating people at window tables is one trick that restauranteurs use to make their restaurants look busier. Social proof that this is a good place to eat because other people are eating here. What about when we see a queue, the longer the queue the more highly we regard the place. Betty's Tea Rooms anyone?
Blog comments go some way to creating this social proof and establish your popularity. But it can be difficult to get blog comments, not as easy as a tap on the screen, the reader not only has to type out a comment but usually has to give away dome personal details as well to prevent comment spam. So how do we get more comments? Or if you're sat watching the tumbleweed roll past every time you publish a post then you might be asking how do you even get one comment? How do you get that first comment?
Watching the tumbleweed roll past your blog comments?
That first comment is so important because comments are like busses, you wait for hours then 3 come along at once. Think of commenters like sheep, a lot of people are reluctant to be the first one to comment, but once they see that someone else considers your post to be worthy of comment then they will follow the herd and join in the conversation.
This is where the idea of a blog buddy comes in. I first heard about the positive effect of having a blog buddy a few years ago in a guest post by Annabel Candy on Problogger.net. The concept is so simple, basically you buddy up with a fellow blogger and comment on each other's posts. Annabel and her blog buddy Teresa encouraged, motivated and supported each other with publically posted blog comments. Teresa commented on every single blog post Annabel wrote, and those first 100 comments from Teresa snowballed into over 1000 comments from other readers.
A blog buddy will give you that first comment. They will help you stay motivated, and hold you accountable because you know that someone will be reading your blog post. You know someone will comment on your blog post.
But how would you like more comments? More support? How would you like to be part of a blogging community? Where you don't just have one blog buddy but you could have five or six. All spurring you on, all supporting you. That's where the idea of Blog Club stems from, not just one but a whole group of people supporting and encouraging each other. If this sounds like something you would be interested in then I invite you join Blog Club today.
Blog Club
Every Monday in Blog Club we share our latest blog post link in a thread in a private Facebook group (Your Marketing Lounge). We all then comment on each other's blog posts. Comment participation is a pre-requisite of blog club. To post your link you have to agree to comment on at least one other blog post in return.
We have a lovely community of bloggers and a wide range of blogs from essential oils and food reviews to interviews with business owners and wellbeing tips from holistic health professionals. We welcome bloggers from any industry on any topic. Reading a wide variety of themes can also help with our own writing, from inspiration on topics or writing style being part of the club will certainly give your blog a boost.
There is no requirement to share anyone's blog but quite often we get a lot of shares on personal profiles or business pages where the content is relevant to our audiences. And social shares are another positive SEO signal.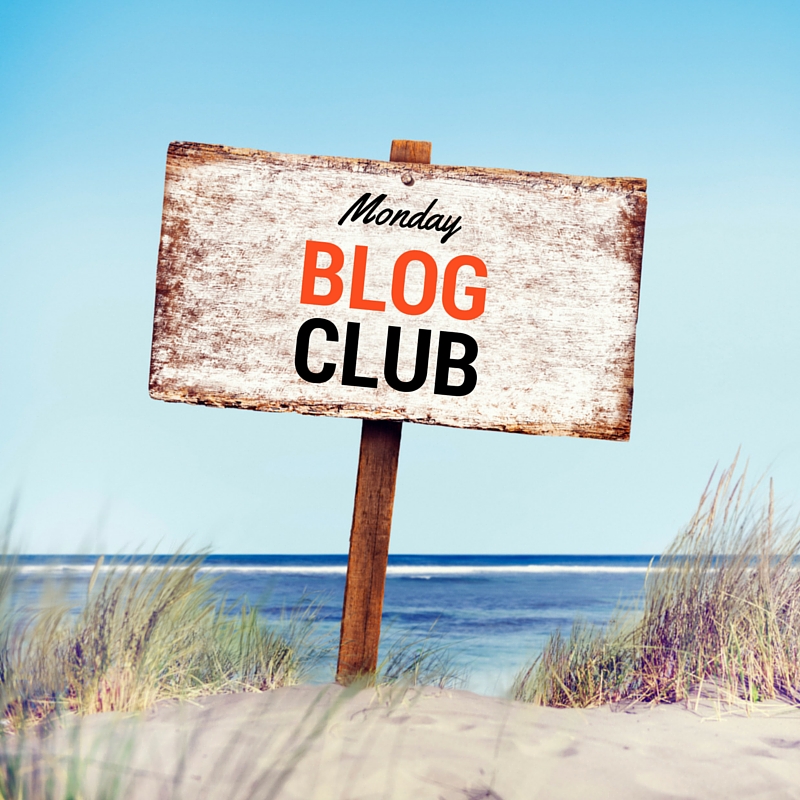 Benefits of Blog Club
Support and encouragement from other business owners
Accountability: a reason to publish a post
Motivation and inspiration from fellow bloggers
Increased website visitors and time on page stats for SEO
Social proof and increased engagement with readers
Potential for increased visibility and social shares
If you found this useful
Get more tips and marketing advice like this delivered straight into your inbox