Congratulations Alison Rothwell from Lifeline PA Services our prize draw winner of a bottle of Mella Mead from The Greedy Wordsmith Birthday Roadshow earlier in the year.
The prize was donated by Mella Mead - a company producing mead in the traditional way dating back 8,000 years with just two main ingredients: fermented honey and water. I hope Alison enjoys rediscovering the lost tradition of enjoying a glass of mead.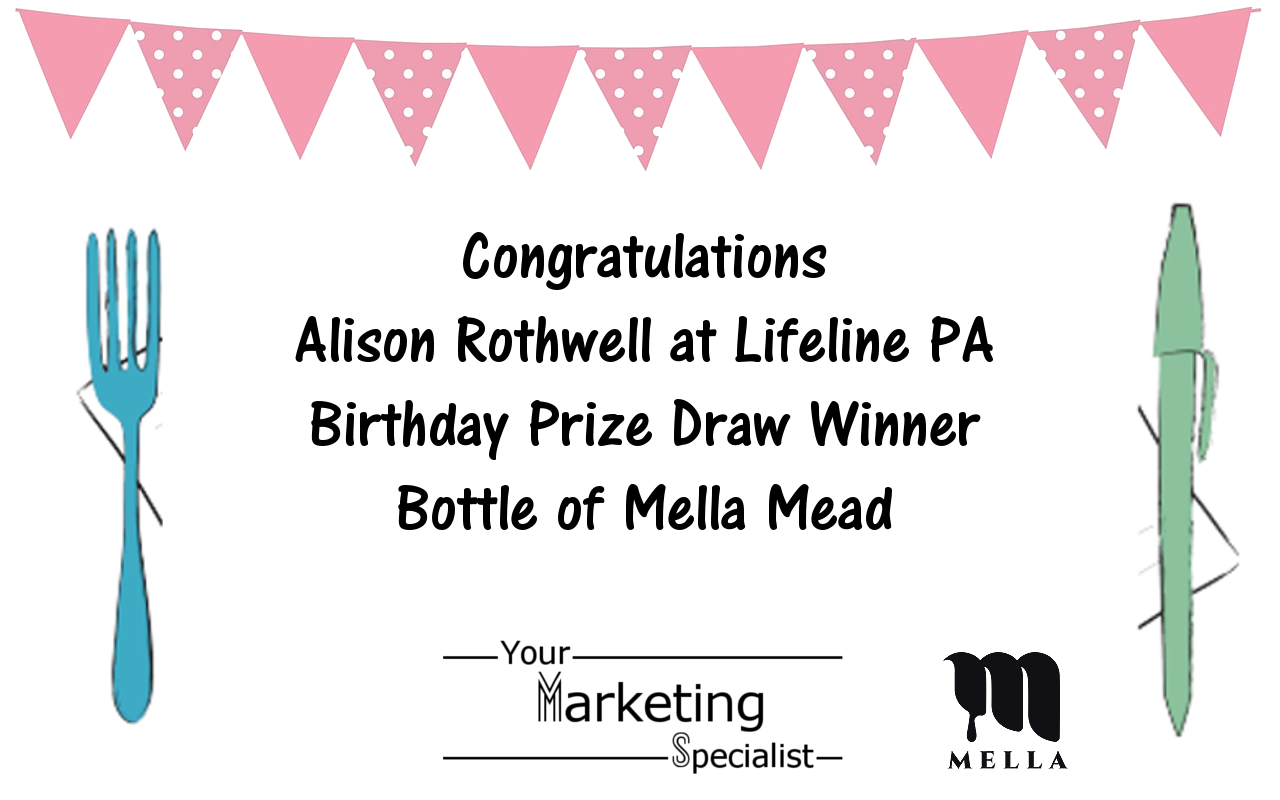 Alison was the lucky winner drawn at random by Claire - The Greedy Wordsmith's mum at the birthday roadshow event celebrating the Greedy Wordsmith's 2nd business birthday. Alison is a virtual PA offering a range of services to help businesses with administration, event management and business systems and processes. 
Alison collected her prize at our workshop on Friday but I forgot to take a photo #marketingfail.
How often do you forget to take a photo of things that are happening in you business that you could share on social media but only realise too late when the moment is over?