Back to work after the August bank holiday always seems to signal the end of the summer, the kids go back to school, we try and get things back to 'normal' and launch ourselves back into our business. So what better way to kick off September than with a Marketing Q&A over brunch. Plus, if you've been missing out on networking over the summer we'll be encouraging conversations and connections in between questions.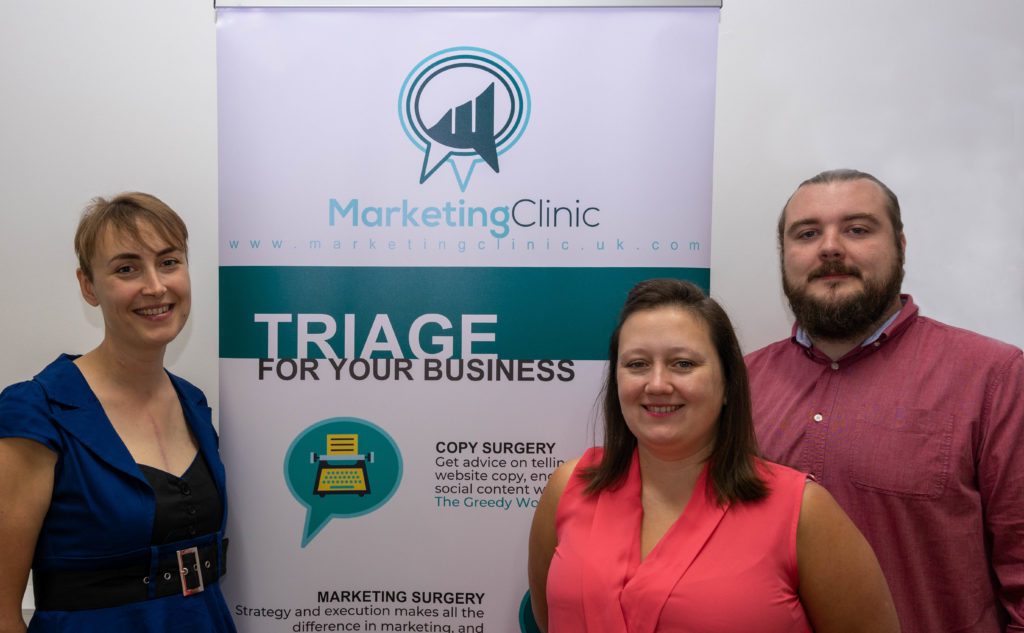 We launched the Marketing Clinic back in March to help small businesses promote themselves, increase their visibility and become known for what they are good at! We are now celebrating 6 months of the Marketing Clinic and wanted to give small business owners a boost with their marketing as we enter the final quarter of the year and the pressure is on to hit those sales targets to have a successful year.
That's why myself, Claire Davies the Greedy Wordsmith and Alex Dyett from Flickering Light Studios will be answering your questions about marketing, copy and design on Tuesday 4th September. We will be hosting 3 Q&A sessions on the hour starting at 9am, 10am and 11am to give the flexibility to attend around your business, kids, or other commitments. Come at the time that suits you and stay for as long as you like, you can attend all three sessions or just drop in for an hour.
There will be an opportunity to network with other local businesses, you never know where your next connection will lead to! I love it when I can connect people together and see collaborations come to fruition. It's one of the reasons the Marketing Clinic was formed – people needing help with marketing also needed help with words or images!
>>>Book your place and come and pick our brains over brunch!