I am delighted to be shortlisted for a York Women Mean Business Celebration Award! York Women Mean Business is a Facebook networking group of over 900 female business owners and entrepreneurs in York – and is growing daily!
The awards are a bit of fun to celebrate some of the amazing women in the group, and I am looking forward to getting together on 10th November at the Pitcher and Piano to cheer all the nominees on -whether I win or not. I am up against some fabulous competition in the Business Support & Services category... But maybe I'll win the 'drinks the most prosecco and works in their pj's' award! (Seriously – this was a question on the entry form.)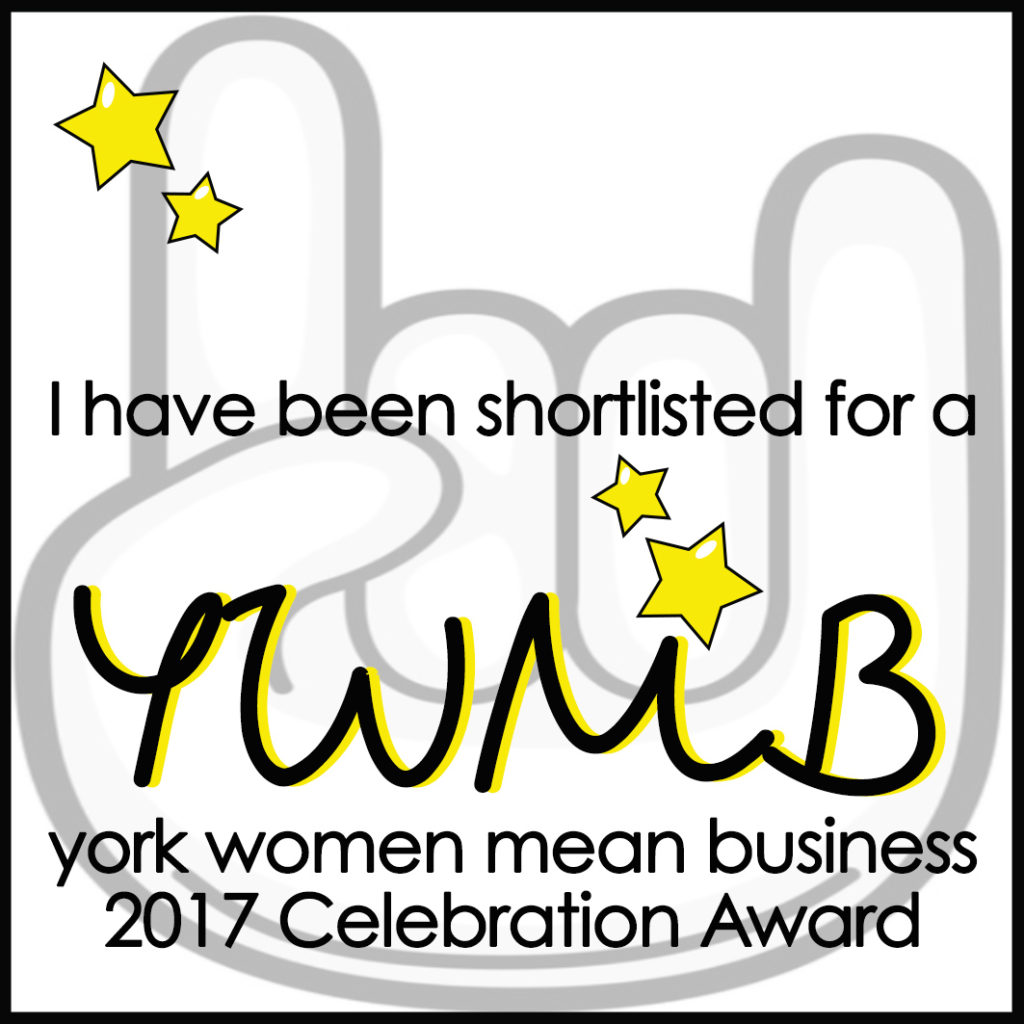 Like I said the awards are a bit of fun, they're not official industry awards, nor is there a professional awarding body. But I didn't enter to be recognised as a professional in my industry*, I entered to be recognised in the local business community. I love being part of the York business community, supporting local business owners and watching their businesses grow. In fact at the time of the award entry submission I had 37 York Women Mean Business members as customers and I've supported 32 of them by purchasing their goods or services or attending their events or referring potential customers to them. Of course, there's also a lot of moral support, advice, collaboration and friendship that goes on in the group as well.
So even if I don't win an award on Friday I'll still be celebrating, toasting the winners, cheering on everyone who was shortlisted, and being part of this amazing community of business women showcasing their businesses.
P.S. I do also support male business owners and belong to other communities including the Natural Entrepreneurs Workspace and Give Back Works network. If you would like an introduction to any of these business communities, please get in touch.
*Just so you know I'm not a total fly by night I am a professional in my industry with a Chartered Institute of Marketing qualification! 
Which business communities are you proud to be part of?