The one programme to keep your customers coming back for more
Running a business is tough enough without worrying about where your next customer is coming from. Generating new customers costs time, money and effort that you or your marketing team may not have... but there is a solution.

How would it feel to:
✔ Have customers repeatedly purchase from you with ease
✔ Be marketing to people who actually want to hear from you
✔ Not have to be posting on social media every day
✔ Not be wasting money on ads that don't work
✔ See a direct return on investment where marketing brings in sales revenue
✔ Know that your marketing is working
I bet it would feel awesome!
And you're in luck, because that is exactly
what my new programme RETAIN teaches
and gets you implementing!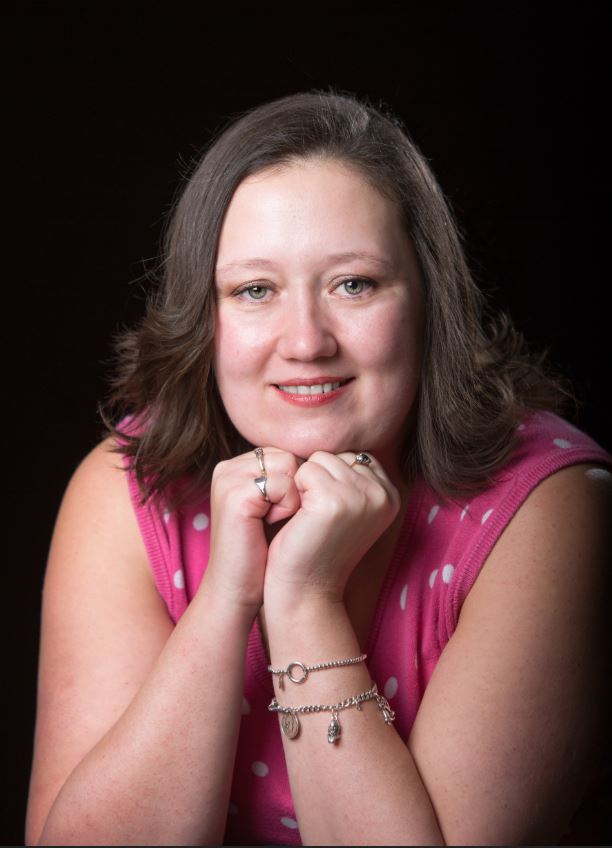 Hands up if you want more customers!
This time last year I was at an event and the speaker asked us to put our hands up if we wanted more customers. And the sentiment was that we should all be putting our hands up. That we should all be wanting more new customers. As if new customers is the symbol of a successful business.
But I didn't want any more new customers.

I didn't put my hand up.

Everyone looked at me like I was a weirdo.

Did you know that companies in the UK are losing £234 billion each year because they're forgetting to retain their customers?
I want to retain my existing customers.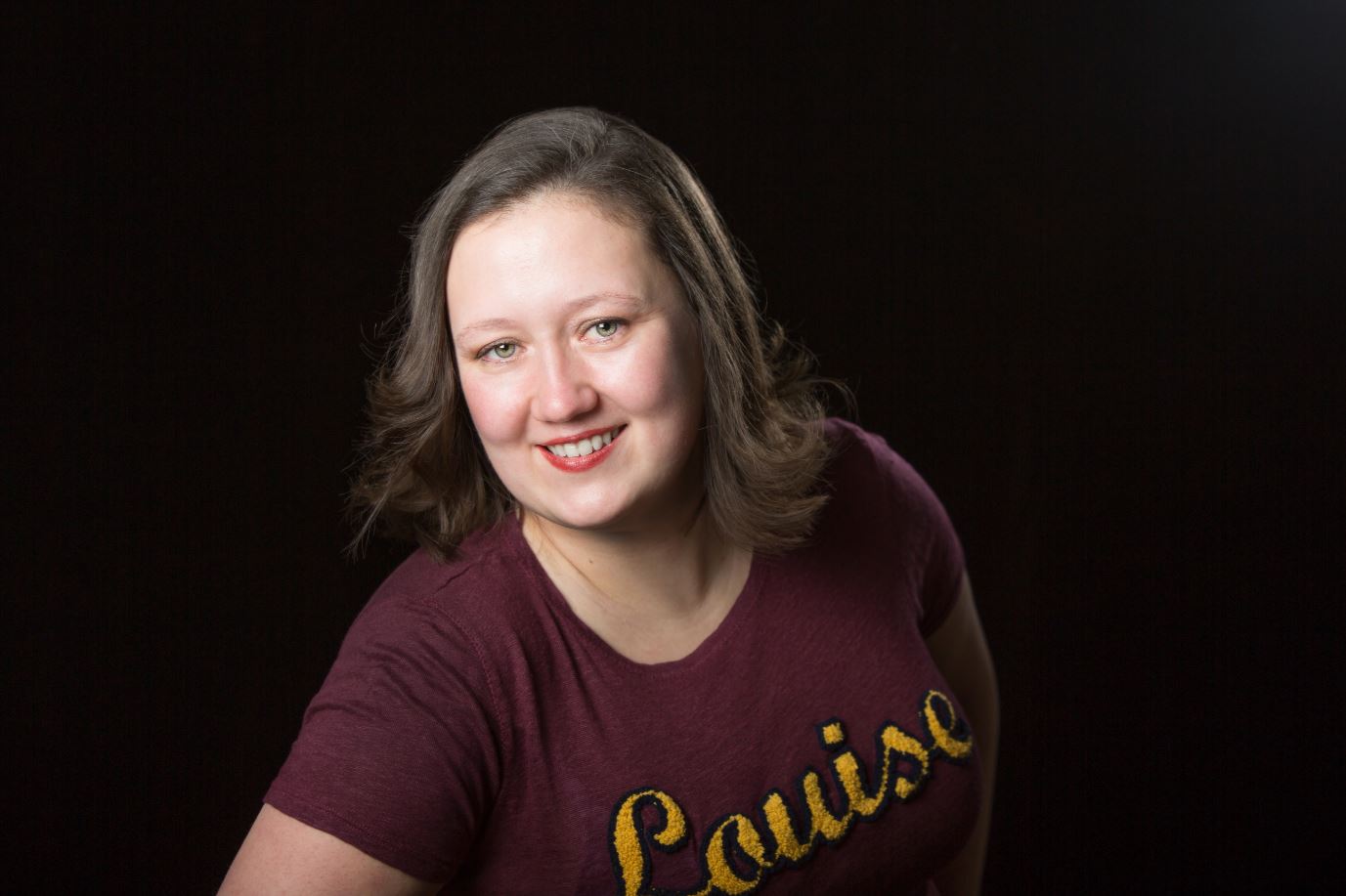 ✔ Repeat customers generate revenue 16 times more effectively than one time customers.

✔ Repeat customers are 9 times more likely to repurchase.

✔ Repeat customers are 5 times more likely to recommend a brand to friends and family.
RETENTION IS THE NEW ACQUISITION
For so many companies the focus of their business growth is acquiring new customers. They spend most of their marketing budget, time and effort getting visible and trying to attract new potential customers. The problem is whilst they are busy waving their hands in the air to get attention, existing customers can start to feel neglected.
Have you ever found yourself wishing your car insurance renewal was better than the new customer offer?
The more time you spend chasing the bright lights of new customers, the more you risk neglecting your current customers. And if your customers still need the product or service you offer then you risk them looking elsewhere and ultimately switching to purchase from a competitor. Losing customers you've already got can have a massive impact on your sales revenue and profit margins. Not only does it cost more time, money and effort to convert a new customer it also takes time for new customers to spend at the same rate as existing customers. The longer someone is a customer, the more likely they are to buy more frequently, buy higher value products or services and make more referrals and recommendations. Simply put, existing customers are worth more to your bottom line.
After helping over 600 companies with their marketing these are some of the common tactics I hear from business owners:
● If I can just get to number 1 on Google I'll get more customers
● If I am visible on every social media platform I'll get more customers
● If I post on social every day I'll get more customers
● If I just write a blog I'll get more customers
● If I do more videos I'll get more customers
● If I grow my email list I'll get more customers
● If I spend some money on adverts I'll get more customers
● If I get featured in the press I'll get more customers
If you find yourself nodding along, thinking "Yes! I say that too" – then you are caught in the acquisition trap. The good news is that the RETAIN programme has been designed to get you out of this trap.

What you will learn and implement in this programme
A 12 week programme to get you off the feast and famine rollercoaster of constantly attracting new customers and create a sustainable marketing plan to keep your customers coming back for more.
✔ A strategic plan of action to ensure you are doing the right marketing for your business
✔ Accountability to keep you on track and cross things off that to do list
✔ A sounding board for ideas so you don't have to do it all on your own
✔ Space and support to implement and actually get stuff done
✔ Support with marketing tech to avoid 'throwing your laptop out of the window' moments
Together, we'll create a retention marketing strategy that keeps your customers returning after their first purchase and creates life-long raving fans who want to keep buying from you.

I have developed this unique live support programme to walk you through the 9 steps of retention marketing. Together we will create your retention strategy and implement it through a combination of 9 video training masterclasses and 3 Online Implementation Days. Support will be provided through a private Facebook community and 3 individual progress calls with me. Something I've found most programmes don't offer, especially not in this price bracket. I'll be here to make sure you get the support you need, not just to learn, but to also apply what you learn to your individual business and put what you learn into action in a way that works best for you.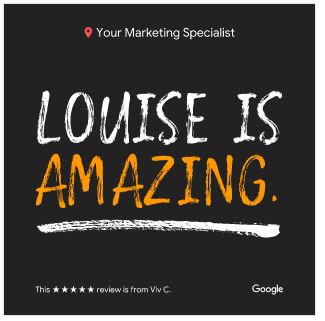 "Before I joined RETAIN I felt unsure where to start, but certain I wanted a personal and human approach, not a strategy driven only by numbers. After the first module, I'm implementing a plan to welcome women who want to achieve a more active lifestyle. In just 3 weeks I feel much more confident about my marketing, and I'm making real progress without feeling rushed.
Louise has a really genuine and pragmatic approach, she really cares about the businesses she works with."
- Diane @Fit Bee
Ready to keep your customers coming back for more?
Join Retain for the early bird price of £999
Got a Q? Here's some A's
What is RETAIN?
RETAIN is a combination of video training masterclasses and implementation support. I'll be here to make sure you get the support you need, not just learn, but to also apply what you learn to your individual business and put what you learn into action in a way that works best for you.
There will also be a 'pop up' Facebook group available for support and connection with other participants for the duration of the programme. And because I've been that person who gets stuck in between sessions or just needs that bit of personal reassurance that everything is on track I'm also including 3 x 15 minute Progress Calls you can use to check in once a month or use for emergency SOS support as needed! Something I've found most programmes don't offer, especially not in this price bracket.
What if I can't make the live sessions?
All the video trainings will be recorded and available for you to access in your Marketing Vault account. If you can't join us live for a video masterclass but have questions you can ask them in the Facebook group, on the Implementation Days or one of your SOS/Progress Calls.
If you can't make the Online Implementation Day then it's a good idea to block out some time in your diary to work on the implementation activity. You can then share in the Facebook group or on your Progress Call for feedback and support.
Will I have to wait 12 weeks before I get any results?
Absolutely not, the first module is designed to get you results aka sales from your existing customers straight away. In fact some of the attendees have implemented tips they've learnt from the launch webinar and are already seeing immediate sales results from their retention marketing activity.
When does RETAIN start?
Doors will open to Retain in March 2020. Exact dates are to be confirmed shortly - watch this space!
How does the Online Implementation Day work?
Basically, I will be available in the Zoom room between 10am and 6pm to answer your questions, brainstorm ideas, help you out with marketing technology, help you with wording and anything else you need. You can join me for the full day or pop in and out as you need to.
What will we actually be implementing?
Our goal over the next 12 weeks is to build a customer base of raving fans who recommend you. We will be creating your welcome process, mapping out your customer lifecycle and implementing a retention campaign completely bespoke to your business.
How much time and effort do I need to put in?
I'm not going to lie, you have to do the work to see the results. Depending on how you work the minimum commitment is two hours per week. An hour to take part in the training and an hour to implement what you've learnt. But I know that to do my best work, I need more time. I need more time and space to think, to plan and to hone my messaging before I execute a new marketing approach. I would look to commit at least half a day per week (or an hour every day) to get the most out of this programme. Depends on your Speedy Gonzales levels.
Is RETAIN right for me?
Without knowing a little more about you and your business I can't say. So let's have a chat. Book a call here >marketingcall.as.me and find out more about the programme and working with me. Then you can decide if RETAIN is the right programme for your business, and if working with me is the right fit for you.